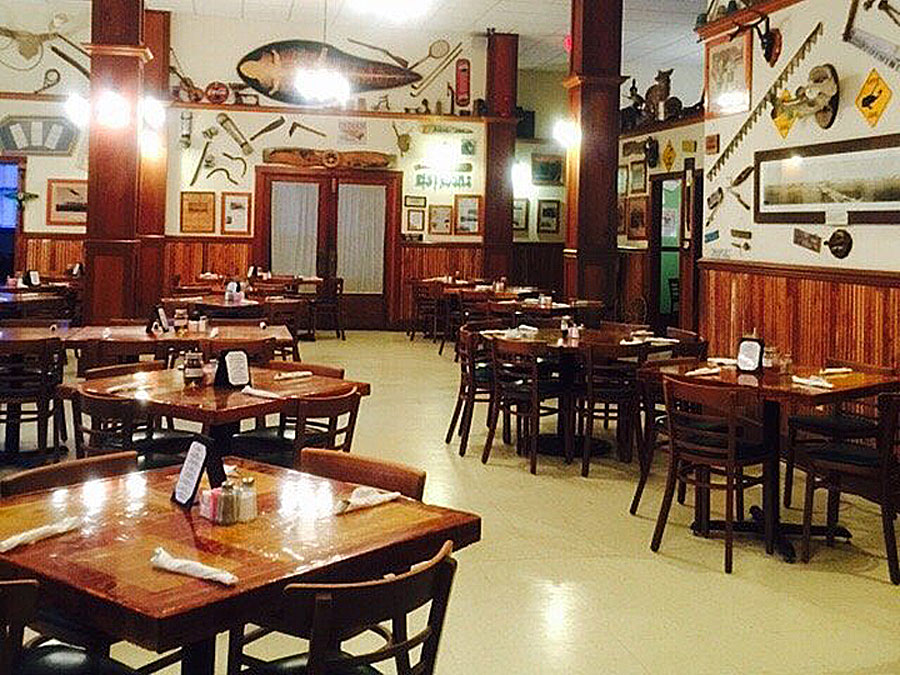 'Experience Old Florida Cuisine and History'
www.marshlandingrestaurant.com
Street Address:
44 North Broadway
Fellsmere, FL 32948

Phone Number:
772-571-8622
Good Food – Good People – Good Time
Working to preserve native Florida cuisine and culture
Go back in time to the pioneer days of Florida as you dine in a historic atmosphere. You will be transported to Florida's boom and bust years of the 1920's and 30's, when folks lived off the land and were still settling the wild yonder! Great food and southern hospitality makes Marsh Landing worth the drive from anywhere!!
* Live Bluegrass Jam every Thursday Night starting at 6:30pm. If you're feeling the rhythm, bring your instrument and join in the fun!
* Enjoy 15% off your visit with an Airboat Adventure's Coupon! After you've explored the marsh with an exciting Airboat Ride ask your Airboat Captain for your 15% Airboat Adventure's Coupon and enjoy a some Down Home Southern Hospitality. For Participating Airboat Excursions CLICK HERE
Thank you for dining with us!
Breakfast: 7am to 11am
Lunch: 11am to 4pm
Dinner: 11am to Close
Open 7am to 9pm – 7 days a week
Breakfasts, Soups & Salads, Sandwiches, Burgers, Chicken, Seafood, Steak and More!!
Beer, Wine and Full Liquor Bar
Takeout, Catering, and Banquet Facilities Available, Private Dining Rooms
All major credit cards accepted
The Fellsmere Estates Buildings was built in 1926 as the land sales office for the Fellsmere Estates Corporation founded by E. Nelson Fell. The building later became the headquarters for the Florida Crystal Sugar Company as sugar was the main commodity grown here through the early 1960's.
Subsequently the building was used as a municipal building. The City Council meetings were held in the large interior room that is now the main dining room and the police department occupied the north end of the building.
After a variety of other uses the building was sold and boarded up. In October 1995, Fran Adams bought the building at public auction for historic restoration purposes.
The building has elegance unmatched by modern buildings. The wood windows and door frames are the original cypress frames made from trees that were logged locally and cut in nearby lumber camps. The wainscot around the interior walls is the original tongue and groove ceiling. Most of the doors are original. The banquet room at the south end of the building was sectioned off the main room just as it is now and the two private dining rooms mimic the early executive offices of the sugar company. Go back in time to the early Florida boom and bust times when folks lived off the land and were still settling the wild yonder. – See more at: https://verobeach.com/dine-vero-beach/marsh-landing-restaurant#sthash.LIZnxR20.dpuf